COMING UP IN MARCH
QUALITY IMPROVEMENTS IN HEALTHCARE
Training and Certification
Improve your resume and get a job quicker
Be recognized by your current or future employer for this certification program
Get LEAN Certified to lead Quality Improvement initiatives in your organization
Remove inefficiencies in your operations and practice management
Increase capacity in your operations to be able to do more with the same resources
Make staff more productive and improve employee morale
Increase patient safety and experience
Register on EventBrite
Enhance Patient Care
Eliminate inefficiencies that reduce quality of care delivery and patient safety.
Run Better Businesses
Eliminate inconsistencies and waste that lead to reduced employee morale.
Be Operationally Savvy
Eliminate non-value added activities that inflate costs and cause long wait times.
New QI Trainings Are Coming Up in March
You can register at EventBrite already right now by clicking the button below.
IMPORTANT: limited seats available.
March, 2019
Centre for Health Safety & Innovation, Mississauga
Reserve your seat now! Please fill up this form to reserve your seat right now even without paying – you will be able to pay later.
Ask us a question by calling 1.855.877.5033
How Will This Training Help You?
Watch this short video showcase of General Cardiologist Tristan Nuri from PACE Cardiology and learn how he started seeing patients more efficiently with our help.
REGISTER FOR THIS TRAINING AND:
Improve your resume and get a job quicker
Be recognized by your current or future employer for this certification program
Get LEAN Certified to lead Quality Improvement initiatives in your organization
Remove inefficiencies in your operations and practice management
Increase capacity in your operations to be able to do more with the same resources
Make staff more productive and improve employee morale
Increase patient safety and experience
See Our Clients Showcases How Lean Training Helped Their Organizations To Become More Efficient:
Whether you're a stand alone outpatient center or a nationwide network of care facilities, we're here to support your goals and deliver the results you expect.
Who We Serve
Acute Care Hospitals
Long Term Care facilities
Out-Patient Care Centers
Physicians Groups
Clinical Research Networks
Integrated Delivery Networks
Pharmacies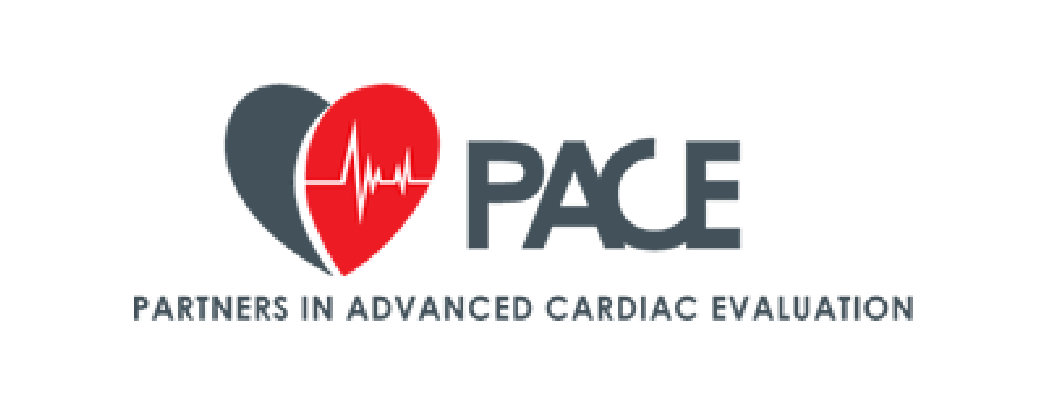 Julia Novik, MBA, Schulich School of Business, CA
Founder, Innovation Coach
Julia Novik brings with her over 20 years of diverse experience. She has worked across multiple sectors, from healthcare to the financial and consulting industry; She has worked on new product commercialization projects; ERP implementation; business development initiatives as well as lead large teams during project implementation.
Julia led first of its kind market access patient assistance program for Cystic Fibrosis patients in pursuit of improving patient care and providing innovative solutions for better healthcare delivery.
A Graduate of Schulich School of Business MBA Program, Julia has Certification as LEAN Green Belt and is qualified as a Leadership Development Coach.
Innovator and design thinker at heart, Julia brings her passion being patient-centric and her focus on collaborative team-building to bring others along to provide workable solutions to complex challenges. Her belief is if every employee in healthcare approaches health delivery through the eyes of a patient, the system would be designed to address and better meet patient needs.
Charanjit Bawa
Lean Coach, PMP, Black Belt
Charanjit (CJ) is a passionate, results-driven professional, an enthusiastic public speaker, coach and mentor. He has 23 years of experience in transforming numerous organizations, training and coaching over 3000 individuals (on Lean White, Yellow, Green Belt & Lean Tools).
He supported 50 project teams and embedded LEAN Six Sigma in organizations varying from 100 to 7000 employees by acting as a motivator, a trainer, a coach, a mentor and a facilitator. He has coached individuals from all the sectors including healthcare, service, public service, manufacturing and construction.
He gained Lean knowledge while working for HONDA and since then coached or led more than 60 Lean project teams. CJ also led many Quality Circle teams and won best quality award from Honda, Japan.
He is a certified ADKAR Change management professional from Prosci, Lean Six Sigma Black Belt from ASQ and a Project management professional from PMI. He believes that "people are limitless" if engaged in a positive manner and can do wonders.
Improving Healthcare in Ontario
Canada Health Net is a group of passionate lean experts and healthcare innovators dedicated to improving healthcare in Ontario. We are the only lean solution training and consulting provider focused exclusively on helping healthcare businesses.
Canada Health Net is a group of passionate lean experts and healthcare innovators dedicated to improving healthcare in Ontario.
© 2021 All Rights Reserved
Website & Video: Velbix Agency
Canada Health Net
1110 Finch Ave. W., Suite 406,
Toronto, Ontario M3J 2T2,
Canada